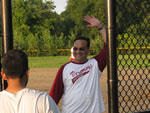 Ajeet and Naren look-on as Kaveesh continues to wave to the crowd.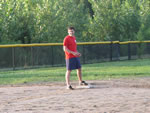 Pete stands on 3B after hitting a triple.



A-WOL tries to toss out the batter after she hits a ball to the mound.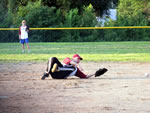 Eno looks on as A-WOL deflects a line-drive to Kristen, who then records the force-out at 2B.